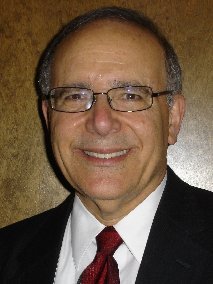 C
Rabbi Emeritus Robert G. Klensin
Rabbi Robert Klensin joined Congregation Children of Israel in July, 2004, bringing 30 years of rabbinic experience. He has both a deep commitment to the progressive teachings of Reform Judaism and a love for the warmth of Jewish tradition and practice.
After graduating Summa Cum Laude/Phi Beta Kappa with a B.A. in Philosophy from UCLA, Rabbi Klensin attended Hebrew Union College-Jewish Institute of Religion in Los Angeles and then Cincinnati and was ordained in 1974.
As a youth, he spent some summers as a camper and staff member at the Union for Reform Judaism Camp Swig in Northern California. After graduating from high school, he spent a year in Jerusalem as a NFTY (North American Federation of Temple Youth) representative to the Institute for Youth Leaders from Abroad. During a second year in Israel, he attended a Hasidic Yeshiva, to gain an understanding, as a Reform Jew, of what it is we are reforming. During his years of study at the Hebrew Union College, he took a year off to study and serve as rabbinic intern in the Interfaith Metropolitan Theological Education seminary in Washington, D.C.
From 1974 thru 2002, Rabbi Klensin served as spiritual leader at Temple Beth Shalom of Arnold/ Annapolis, Maryland, helping the congregation grow from 60 to over 300 households. After leaving Maryland, Rabbi Klensin served as Interim Rabbi at Temple Beth Israel in Scottsdale, Arizona, followed by a year as Interim Rabbi at Temple Beth David in Westminster, California. Both of these interim positions gave Rabbi Klensin an opportunity to return to important places in his personal life (he's from Tucson, Arizona and went to school in California) while serving congregations in times of transition.
Rabbi Klensin enjoys teaching and sharing his excitement about Judaism with others. Throughout his time as a congregational rabbi, he strongly supported the focus of Reform Judaism on serious learning for all members, and sought an ongoing partnership between the rabbi and congregants in forming the structure for worship and ritual practices.
Social action has always been an important part of Rabbi Klensin's rabbinical experiences. In addition to his own involvement, he has always encouraged his congregants to take a stand and to be involved with social justice issues, based on Jewish teachings and values. He served as chairperson of the Maryland Religious Coalition for Reproductive Choice, as a member of the Ethics Committee at Anne Arundel Medical Center in Annapolis, and testified on social justice issues before the Maryland and Georgia Legislatures. After moving to Augusta, he served on the board of Planned Parenthood Southeast. He was a founding member, and currently serves as the president of the Progressive Religious Coalition of Augusta. He is also an officer of the Interfaith Fellowship of Augusta and was actively involved in the Community Advisory Council of We Are Change, which worked to prevent teen pregnancy.
Rabbi Klensin and his wife, Francine, moved to Augusta in July, 2004 from Seal Beach, California. Francine, who spent most of her career working in Jewish Education, retired in 2014 from her position as the media specialist at Jenkins-White Elementary School in Augusta. They have three children and six grandchildren. Their son, Jacob and his wife Grace, live in Philadelphia. Their two daughters, Hannah and her husband Todd Greenberg, and Rachel, and her husband Jared Paul, live in the Los Angeles Area.
Rabbi Klensin retired in June 2015 and was named Rabbi Emeritus of Congregation Children of Israel.